AIR InSILo
OPEN STUDIO DAY/ JUNE 24/ 14.00 - 21.00
A LINE UP
14.00 – 19.30
on display: a mock-up of the interactive installation "Implicit Basis", the result of three months of work by Alex Sirous, Danil Siabro, and Dmytro Tentiuk in AIR InSILo
14.00 -15.30
MKCMLLN (Maksym Uvarov)
15.30 – 16.30
who I why (Moritz Wunderwald)
16.30 – 17.30
Marshrutka (Margo Dubovska)
17.30 – 18.30
who I why & Marshrutka
18.30 – 18.40 a brief round tour through the residency premises, a glimpse into the artist's studios (for those who are interested in the new call for the round 2023/24 (Un)limited Artistic Resource)
18.40 – 19.30 an artist talk and a presentation of the "Implicit Basis" interactive installation project
by Alex Sirous, Danil Siabro, Dmytro Tentiuk
19.30 – 21.00
_mediaklub (Dmytro Tentiuk)
______________________________________
AIR InSILo
Mitterweg 30
2020, Hollabrunn, Lower Austria*
*A fast train from Vienna runs every hour from Wien Mitte, Praterstern or Floridsdorf direction Retz or Znojmo. The travel takes 40 min. The residence AIR InSILo is a five minutes walk from the Hollabrunn train station.
Implicit Basis
An artists talk by Oleksandr Sirous, Danil Siabro and Dmytro Tentiuk (UKR).
Implicit Basis, a project by Oleksandr Sirous, Danil Siabro and Dmytro Tentiuk (UKR) on the occasion of their residency at AIR InSILo presented by the artists and by Ksenia Yurkova and Martin Breindl.
"Our work is a metaphor for the search for all possible meanings through a chaotic system for each of us, which we assemble into a single meaning".
MKCMLLN is a queer DJ of a new generation of Ukrainian electronic scene artists.
He started playing during the pandemic taking lessons from leading Ukrainian artists tofu dj and VESELKA's resident Ruslan Mays. During war times he took part in a revival of parties under a curfew and joined VESELKA's showcase in RSO in Berlin. Now, being based in Vienna he is also organizing events both to share his passion for exploring new sounds and bring closer attention to Ukraine. His selection is very diverse and ranges from 90's grooves to contemporary futuristic sound. While playing he focuses on creating a safer space for one's mind and soul.
Marshrutka (Margo Dubovska) is a Ukrainian artist and DJ based in Vienna. Being genre-fluid, eclectic, energetic, in a way experimental, but also ironic, her sets feel like an emotional rollercoaster.
The shattering sound of two stars colliding, breaking apart, burning in the heat of the dying sun. We dance in the supernova, emerge under the blood-red sky. The wait is over. Who I why?
The _mediaklub group is based on the idea of an open visual and sound environment, the creation of which, at any stage, can be joined by members of the Ukrainian community of new media — Photinus. Thus, at different times musicians, artists, programmers, and, by way of exception, the robot GAIA joined the group. This principle of openness determines the use of different media during the performances, from the sound itself to video mapping, and also became the key to sustainability — the constant interaction between the participants, which does not depend on external circumstances.

The format of online meetings that allowed us to stick together, work together and think about our common future, which was relevant during the lockdown, has moved on to wartime. Online meetings still allow us to be close when one of the regular members of _mediaklub — Max Robotov — is at the front in the Ukrainian Army and the others are separated by countries and time zones. But technology still loses out to time. Acceptable during Zoom lectures, friendly meetings and, even most online broadcasts, pauses, and seconds delays, destroyed all our attempts to create music together but led to a new idea, an understanding of the need for structure.

By building on the foundation of our reality — war, on the primary military vertical — the army, we closed the new form of _mediaklub on a single military member of our collective. Now we still play — each in a different city, not always seeing and hearing each other — but listening for amidst the interference and glitches to Max's voice, to his commands from the front line: "Dima, not enough bass," "Anya, the strings are missing," "Liera, Sasha, many high," "Ivan, all knobs to the right".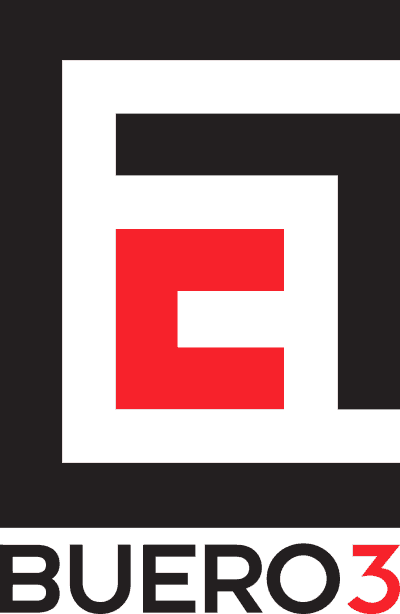 We thank
Buero3
and Dieter Schärf who is kindly providing the DJ equipment.
We thank
Weingut Hagn
that is kindly providing the free beverages
As many of you know, AIR InSILo has its Emergency Program. We host and pay living stipends to artists whose life is under threat. The war in Ukraine shows us how important it is to solidarize and give a hand right at the moment without waiting for the loud promises of the prominent institutions. We are thankful to our donors – private individuals and public associations, especially to the citizens of Hollabrunn, Elena, Alexandra, Cornelia, Dmitry, Max, Gustavo, Georg, Astrid, Roswitha, Elva, Maria, Rainer, Elisabetta, ÖH AkBild, Ale and others. With their help, we collected more than 3010 Euros and continue to raise funds.
During March, April, and May 2022, the residence was hosting and subsidising artists and cultural workers:
Tereza Barabash
and her son (Lviv, UA),
Yuliia Pendrak
and her daughter (Lviv, UA),
Daria Hetmanova
(Mariupol, UA). During the round 2022/23 we host
Olha Pylnyk
with her two children,
Oleksandr Sirous
,
Dmytro Tentiuk
, and
Danil Siabro
(Kyiv, UA).
We need your further help to continue supporting those fleeing war. To help us to help, you can purchase artwork from the
online store of AIR InSILo
. You can subscribe to the
PATREON
or donate directly via
PayPal
.
#airinsilo #artistinresidence #hollabrunn
#loweraustria #kseniayurkova
#martinbreindl #degrowth #decentralization #opendesign
#scienceart #bioart #mediaart #installationart #visualart
#performanceart #artisticresearch #alternativeeconomy
#appropriatetechnology #ecology #opencall #acceleration #ubi #wages #universalbasicincome #invisiblelabour
AIR InSILo is a non-profit association for the promotion of art and culture, the international artist exchange, the mediation of artistic projects in the regional and supraregional area, and the implementation of an artist-in-residence program.

On May 25th, 2018, the General Data Protection Regulation (EU) came into effect, allowing dispatch of news-letters and info-mails only with the recipients' explicit consent. You receive our news-letter because you are enlisted in our mailing-list. If you do no longer want to receive info-mails by AIR InSILo please unsubscribe using the button below. Otherwise we assess this your explicit consent to receive our news also in the future.


Unsubscribe from this newsletter at any time
here